Address : 228 Changi Rd, #01-05  Icon@Changi, Singapore 419741
Hotline : +65 8720 6583
General Enquiry : [email protected]         
Why call me Booking Master? I will make sure all booking will be answer within 1 day or earlier than that – Master Promise : )
For all booking matters, please visit our Services Page. We Thank You for booking with us.
Don't worry we here to talk all matters regards your transport. 
Contact Us Now : Private hire passenger bus 
24/7 will answer to all your inquiry. The only Bus service provider that can cater to your quotation. Contact Us Now Private hire passenger bus :    [email protected]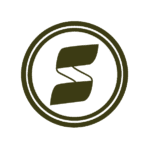 No hassle or obligation. Our bus service provider will satisfy u when u need it and where do u want to go. We are specialize from 4 Seats all the way up to 13 seater private hire passenger bus in Singapore. We have been serving Schools, Factories, Hotels & Outing to all Singapore location. Therefore our main priory is to provide safety to all passengers and students. Hence our most demand buses 10 – 13 seater passenger bus will satisfy your need. Therefore wait no more u have found your solution for bus services in Singapore. Wheels on the bus go round and round 🙂 - Contact Us Now!